You don't have to be a Firefighter to work for the Fire Service. Support Staff roles are varied and play a key part in supporting the Service to ensure the safety of our community.  Some of the teams we work in are listed here.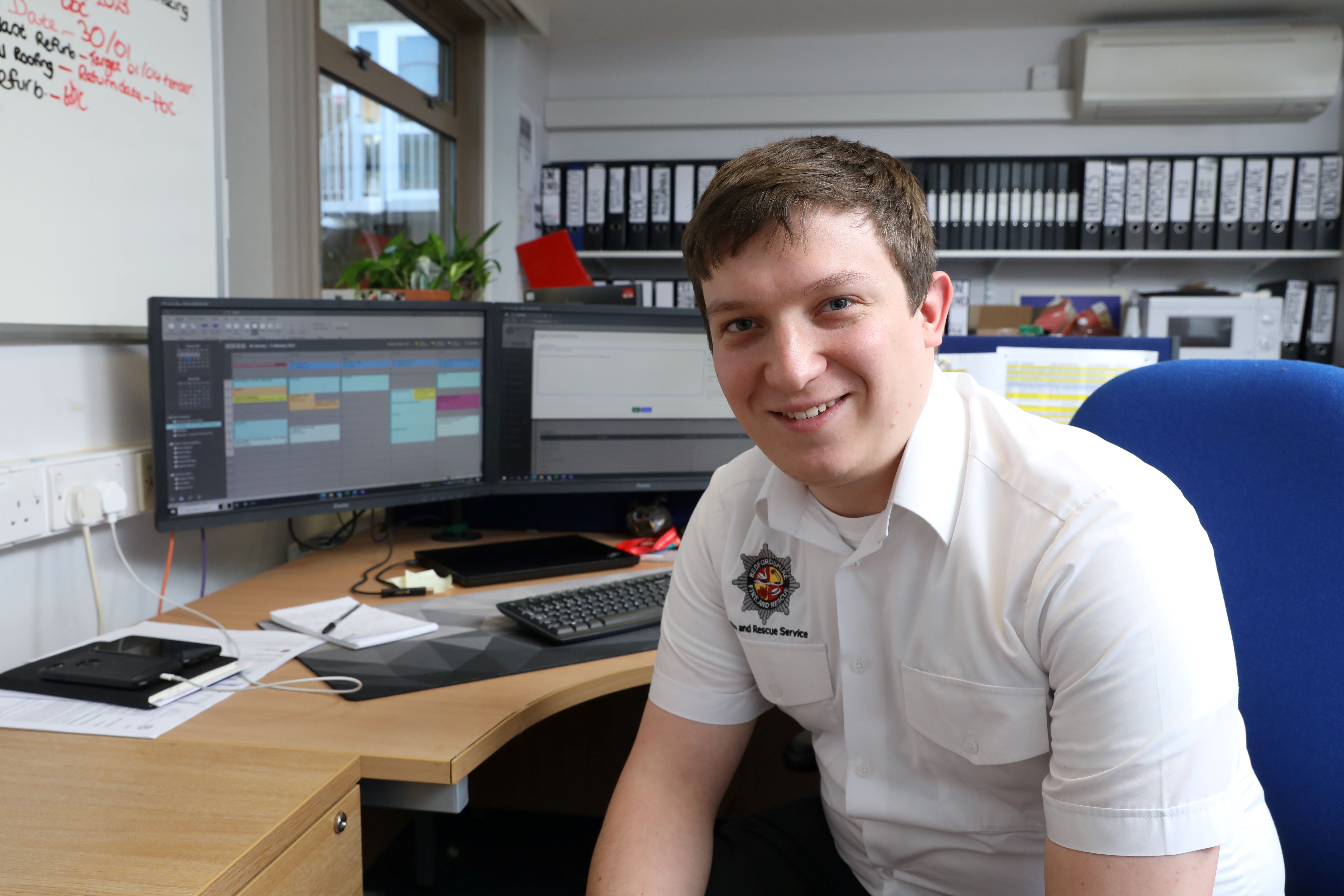 Community Safety
The Community Safety team help to prevent fires and protect residents from injury and loss. They visit homes to install smoke alarms, provide advice to vulnerable people and inspect business premises to ensure they meet with fire safety legislation.
Strategic Support
Making the right decisions requires the right information; our Strategic Support teams produce and provide key information needed within and outside our organisation. This includes project management, administrative services, advising on and implementing our information systems and communicating with the press, communities and external stakeholders.
Technical Services
Our Firefighters require a range of specialist equipment to do their best. Our Technical Services team maintain, repair and replace everything from fire appliances to breathing apparatus to the unique tools we use every day. This can be fitting out a fire engine, checking fire hydrants are working  selecting new equipment.
Training and Development
Having the right skills and knowledge are essential to doing things right the first time as safely as possible. Our Training and Development team ensure Firefighters and other staff are completely competent and confident in their role. This could be training Firefighters in our smoke house, putting effective training packages together to update them on new risks or developing our managers of the future.
Join our Support Staff team
Online application form
Shortlisting
Interview (possible presentation or assessment)
Possible security checks
Medical checks
Formal offer
Start date to join our team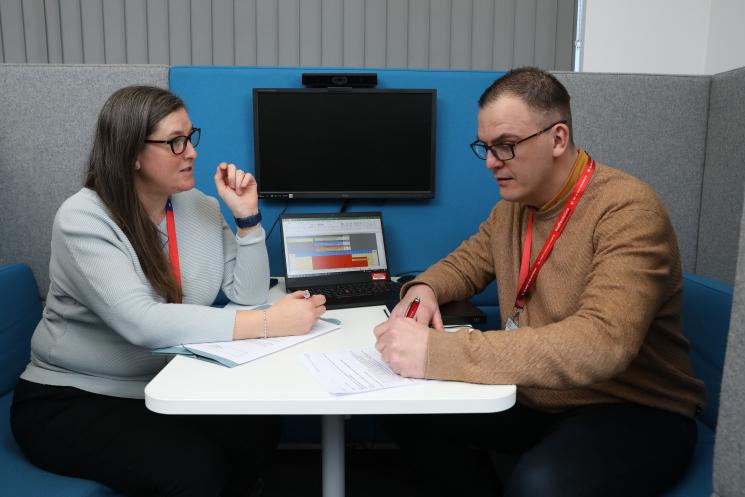 Human Resouces
Our Human Resources team ensure that we have the right people in the right roles to prevent, protect and respond to emergencies. They select the best candidates to join our organisation, ensure everyone is paid accurately, improve the health and wellbeing of employees and make sure our people are ready for action.
Health & Safety
Our front-line employees face danger every day and our Health & Safety team ensures that they are protected from unnecessary risks and work in a safe environment – even if this is someone else's house!
ICT
It's essential for any modern organisation to have effective technology ready to use and our ICT team keep our computers, laptops, telephones and specialised applications running smoothly. Whether maintaining our ICT infrastructure, supporting users with a problem or working on projects to launch new solutions, our ICT team make certain we use our technology to its full potential.
Property
We have fourteen fire stations and other buildings to keep maintained to give our staff suitable and comfortable places to work. This could mean fixing a leaky tap or arranging a major renovation of one of our residential properties.
Catering
We have five catering facilities around the county that provide our full-time Firefighters and hardworking employees with appetising meals throughout the day. However, they provide much more, including preparing buffet meals for meetings and catering for special events as required.
Facilities and Office Services
The Facilities and Office Services teams work together to keep all our sites serviced and prepare high quality printed materials for teams all around the organisation. From delivering post and supplies to stations to maintaining the levels of stock in our Stores so that colleagues can get their jobs done, the teams work together across the county to keep our operations running.
Finance and Procurement
Entrusted with taxpayers' money, our Finance and Procurement teams ensure that every penny is accounted for and spent sensibly. From negotiating with suppliers to reducing costs, tracking and challenging expenses they provide financial information to make key business decisions.