Become a Fire Control Operator
We take receipt of all 999 calls made to the Fire Service from within Bedfordshire and see the incidents through to their conclusion, facilitating any requests from the fire ground and acting as the critical communications hub between BFRS and external partners both locally, regionally and nationally.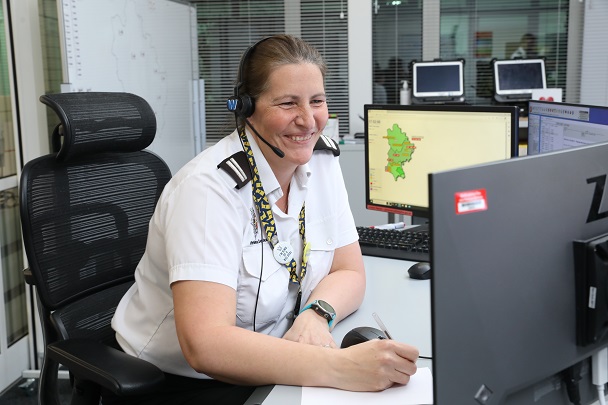 Fire Control Operators are skilled in specialised call handling techniques in order to quickly assess the situation and mobilise the right emergency crews. 
Our Control Room staff are trained in the use of specialised emergency call handling techniques in order to support and protect callers in potentially life-threatening situations.
Our Fire Control Operators carry out their duties 24/7 which entails an average of 42 hours work per week on a shift rotation of:
2 days worked 0900 to 1800 hours

2 nights worked 1800 to 0900 hours

4 rest days
You will start your career with us on a salary of £25,819 which will then rise to £28,310 upon completion of basic training. After your initial training, you will then continue to develop your skills. Once competent, your annual salary will rise to £36,226.
The role of an Fire Control Operator
Being the first point of contact for all emergency calls.

Mobilising Fire Service assets.

Informing other emergency services and utility companies where required.

Monitoring incidents from start to finish and m

aintaining accurate incident logs.

Accurately recording data for Service learning and improvement.
You will be attentive and have a keen eye for detail. You will enjoy working within a fast-paced team environment and have passion for supporting others in heightened emotional situations.
A Firefighter (Control) must have excellent listening skills, especially for taking emergency calls. Developed oral and written communication skills are essential. Team working is critical and the ability to make quick decisions, whilst working under pressure is also essential.
You must also hold GCSE Maths and English at grade 4-9 or A to C.
For further information and guidance, please contact Recruitment via email recruitment@bedsfire.gov.uk
Follow us on Instagram - WIRE@bedsfire