Why not join our team of volunteers and help make a difference to your local community.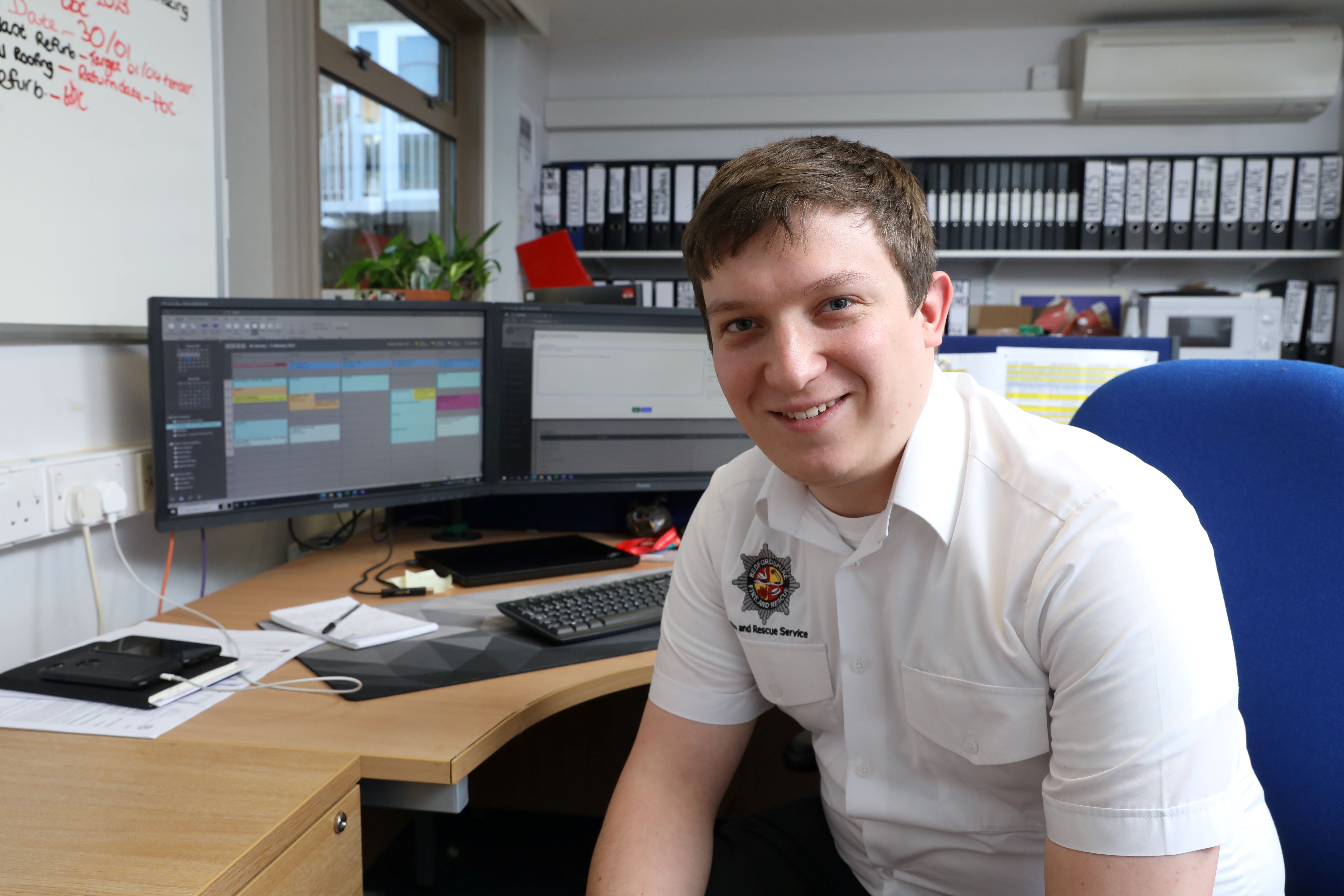 Roles include:
Home Fire Safety Visits Support - Supporting the team undertaking home safety assessments and wellbeing checks in people's homes, and giving information on personal lifestyle
Community Safety Advocates - Promoting the availability of fire safety and prevention information and support services to community members of all cultures and faiths
Diversity and Inclusion Support - Enabling more people from minority communities to access home safety and fire prevention information and support
Community Events Advocate - Attending events and supporting staff with community engagement as well as set up prior to event and packing up afterwards
Fuel and Home Heating Support Advocate - Providing information and support to vulnerable people to access help that's available including benefits and grants
Resources Support - Recording, tracking movements of, and issuing resources for events
Recruitment Support - Helping to recruit firefighters at job fairs and local events
Frequently Asked Questions
How long do I have to volunteer for?
As a volunteer you choose how long you volunteer for. We hope you enjoy your volunteering so much that you'll stay with us at least 18 months but we understand people's circumstances and other commitments change over time.
How much time do I have to volunteer for?
As a volunteer there is no 'have to'. There is no minimum time commitment as such. The time we hope volunteers give varies depending on the role. How much time you give to volunteering is by mutual agreement. As a guide, we hope that you will be able to volunteer for an average of four hours a week? And if you're not available, just let us know in advance and your time can be arranged around that.
I work full-time Monday to Friday, can I volunteer outside these times?
Yes. We need volunteers to help at events and speaking opportunities at weekend and evening times, and more. Even if you work shifts that vary each week, many roles are flexible and allow you to volunteer around your work and family commitments.
Yes. All volunteers receive a tailored induction and any training required for their role. Volunteers are also supported by our Volunteer Manager as well as other colleagues.
How old do I need to be to volunteer?
Volunteers in most roles need to be 18 years or older. However, young people aged 13-18 years old can join the Fire Cadets where they'll gain an excellent knowledge of the Fire and Rescue Service and learn the skills that our Firefighters use in a safe and welcoming environment.