Bedfordshire Fire Cadets is an extremely popular scheme open to all young people aged between 13 and 18 years old (school years 9-13). Fire Cadets gain an excellent knowledge of the Fire and Rescue Service and learn the skills that our Firefighters use to save lives and protect the public such as running out hose, climbing ladders and first aid.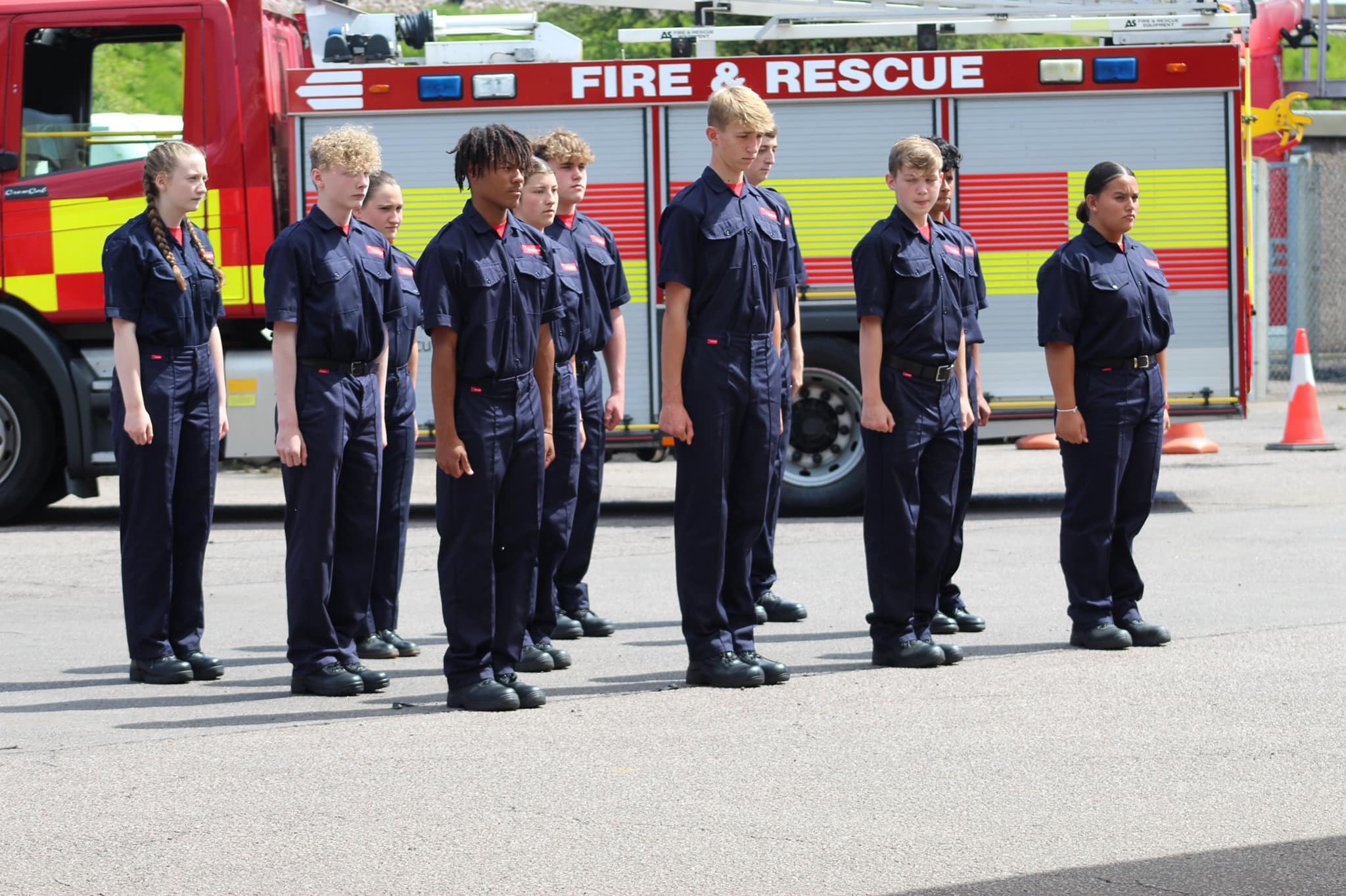 Fire Cadets are treated like Firefighters with their own uniform and are expected to show discipline and commitment. They have the opportunity to train with operational Firefighters, providing an exciting and unique insight into what modern Firefighting is all about and the opportunity to develop both personal and social skills by promoting self-discipline, team work and citizenship.
Like Firefighters, Fire Cadets also play an important role in their community by delivering advice on home fire safety, water safety, road safety and arson prevention as well as supporting local initiatives and charities.
Fire Cadets meet once a week during school term time on the following days:
Monday- 7-9pm: Leighton Buzzard Community Fire Station
Monday- 7-9pm: Bedford Community Fire Station
Tuesday- 7-9pm: Luton Community Fire Station
Wednesday- 7-9pm: Sandy Community Fire Station
For more information or to express your interest in Fire Cadets please contact the Youth Team: youthteam@bedsfire.gov.uk