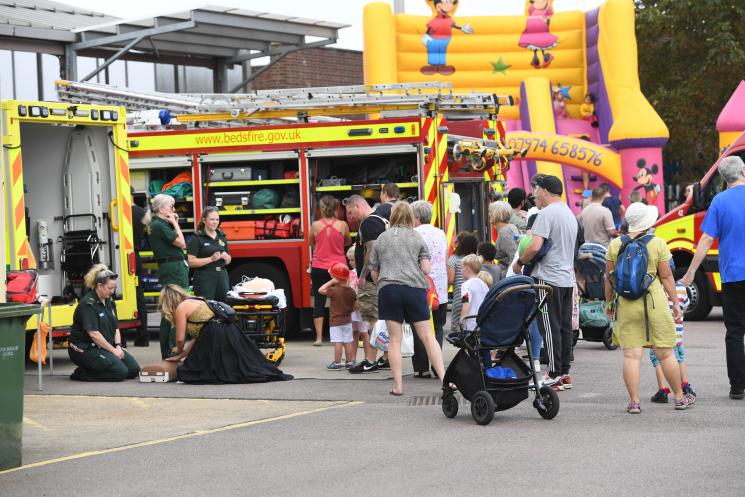 Stopsley is a ward in the large town of Luton and has its own community fire station. This was opened in 1984 when Stopsley's geographical location near to J10 of the M1 and the growing Luton International Airport (as it was known at the time) made it the ideal location for a new station.
Stopsley Way
Luton
LU2 9AD
United Kingdom
Stopsley is the base for full-time, or wholetime, firefighters, ready 24 hours a day, 365 days a year, to respond to incidents and emergencies in Luton and the surrounding area including the now named 'London Luton Airport', the fifth largest airport in the UK. As the largest risk on our patch we are in regular liaison wioth the airport at management level and plan regular joint training exercises for both our teams of firefighters.
Stopsley is home to the heavy rescue capability for road traffic collisions in the South of the County, our Hazardous Materials team are also based here and are called out when we need to deal with dangerous substances in the County of Bedfordshire either as part of a fire or other incident where they are present. We also host a national asset designed to help large numbers of public who may have been contaminated anywhere in the Region or Country.
Station location
51.900630620253, -0.39598430000002