Bedfordshire crash victim takes on challenge to cycle over 800 miles to raise money for the Fire Fighters Charity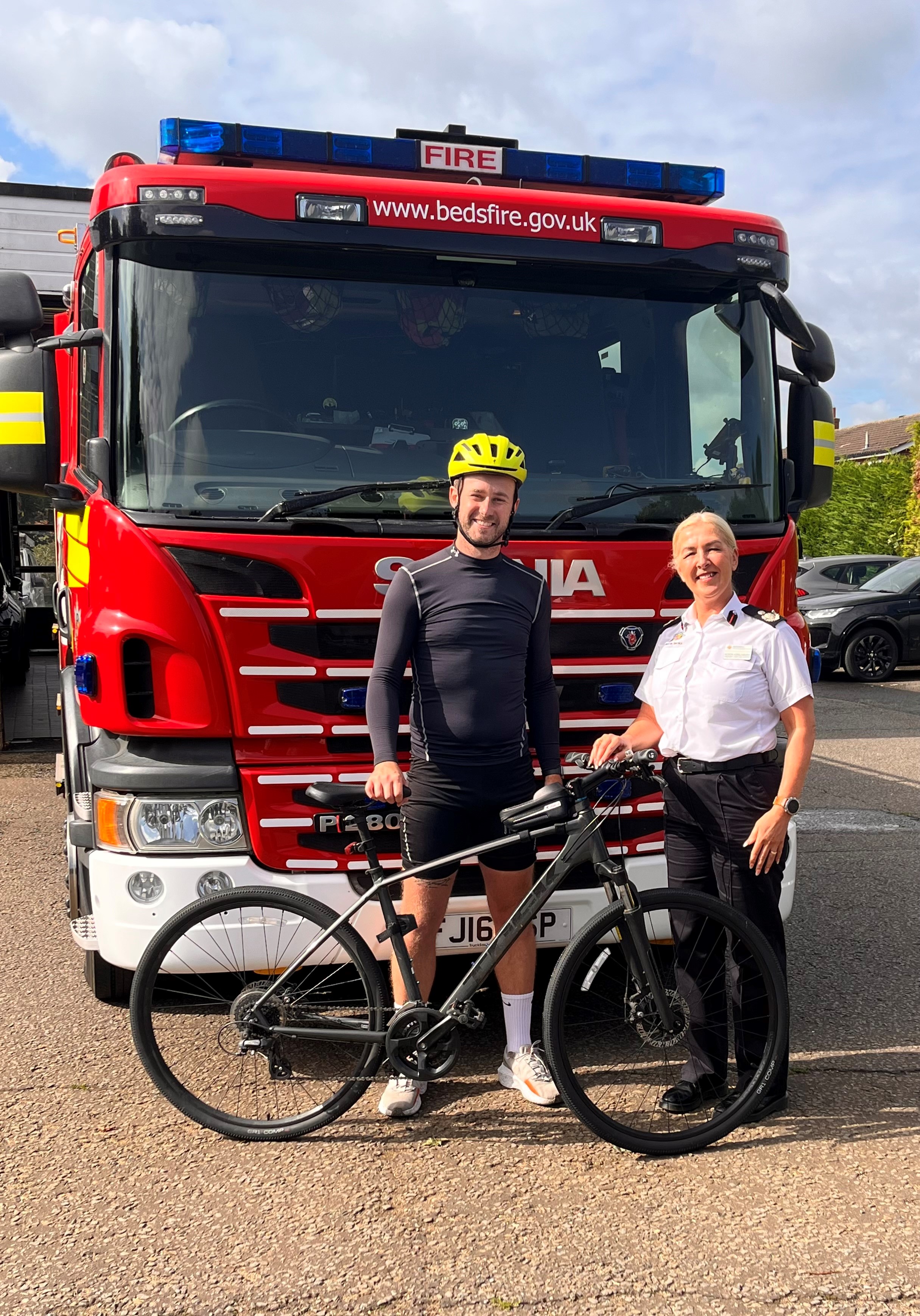 This week, Tom Pyman originally from Potton, Bedfordshire is cycling the distance of Lands' End in Cornwall up to John O'Groats in Scotland but around his hometown of Potton to raise money for The Fire Fighters Charity.
Back in 2017 Tom was involved in a road traffic collision in which he was thrown from his car and crushed by it when it overturned and landed on him. Firefighters who attended had to dig a trench to safely move Tom from beneath his vehicle.
Tom said: "I am forever grateful for what the Firefighters did that day to save my life. I am completing this challenge to give something back and also gain closure on my recovery".
"I felt compelled to complete this challenge in my hometown not only because of the support I have received from my friends, family, and the local community throughout my recovery but also for the Firefighters from Potton who were there at the scene of my accident, without them it its likely I wouldn't be here today".
"The Fire Fighters Charity does amazing things for Firefighters all over the country so I want to raise as much money as I can for them."
Earlier today (25/7) Assistant Chief Fire Officer, Alison Kibblewhite, met Tom at Potton station for a chat before he set off on Day 4 of his challenge.
Alison said: "It was a pleasure to meet Tom and hear about his training and how he is getting on with his challenge so far, what he is doing for the Fire Fighters Charity is amazing. To keep cycling for 8 days is a real test of both body and mind. We are thrilled he has made such a remarkable recovery. We wish Tom the best of luck with completing the rest of his challenge".
Toms GoFund me page can be found here: Fundraiser by Tom Pyman : 837 Mile Ride for The Fire Fighters Charity (gofundme.com)