Bedfordshire Fire and Rescue Authority appoints new Chair and Vice-Chair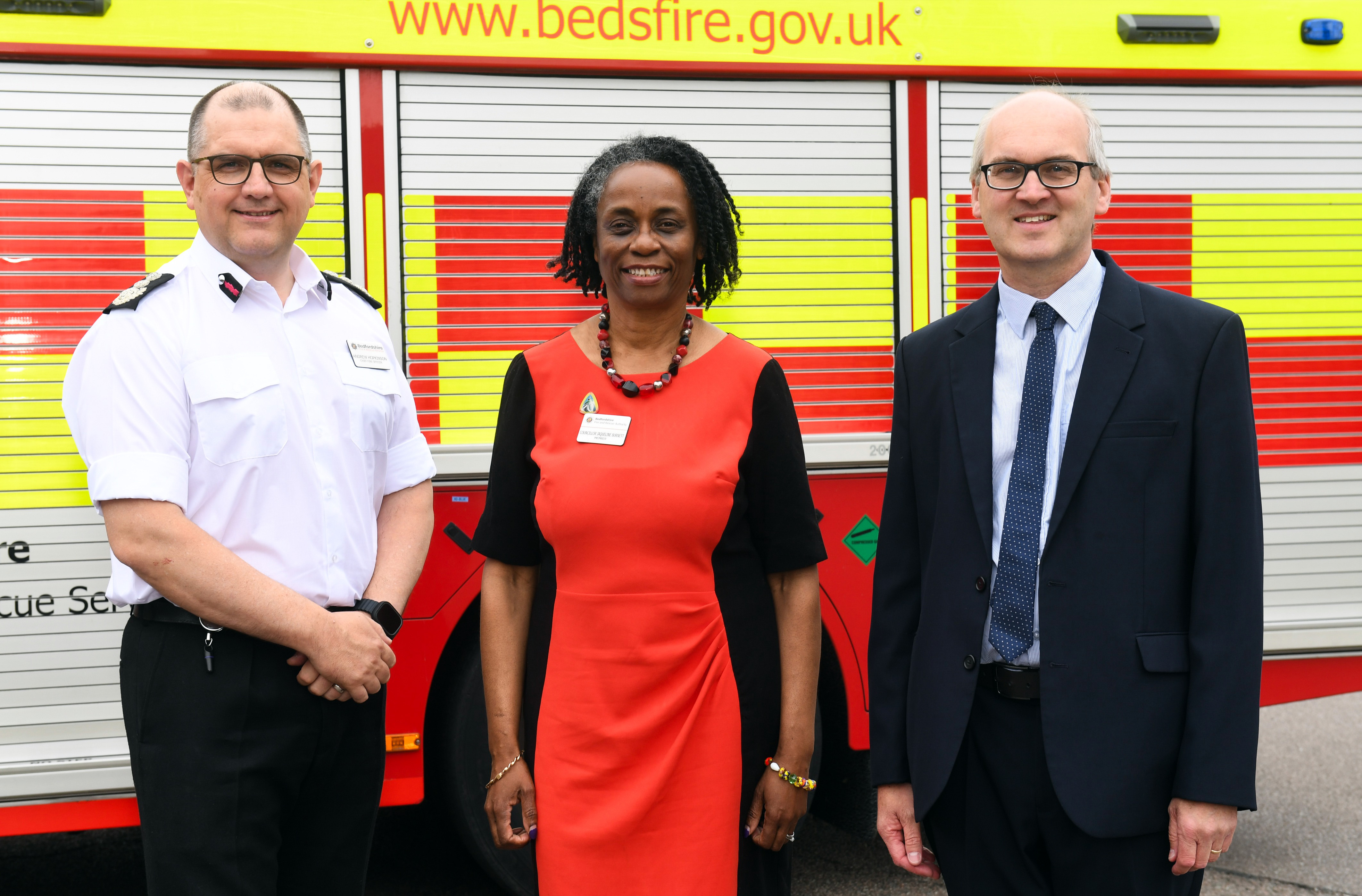 Following the recent local elections, Bedfordshire Fire and Rescue Authority have appointed a new Chair and Vice-Chair. Councillor Jacqui Burnett has been appointed as the new Chair with Councillor Michael Headley appointed as the new Vice-Chair.
Councillor Burnett, the Labour representative from Luton Borough Council, was first elected as a councillor in Luton in 2007 and has been a member of the Fire and Rescue Authority since 2021. She previously held a position in the Authority in 2010-2011 and is the first person of African Heritage and Global Majority to chair the Authority. In addition to her strategic leadership experience, Councillor Burnett served as an interim Senior Officer of the Fire and Rescue Service in 2015, and thus contributes operational and personnel experience to the role.
Councillor Burnett said, "I feel privileged and honoured to lead the strategic body governing a fire and rescue service that is held in high esteem, trusted and respected by Bedfordshire residents. I am thankful for those who back me to take this role and look forward to working closely with Chief Fire Officer Andy Hopkinson and his team in shaping the future direction of our service, ensuring it is engaging with our diverse communities and businesses to better understand their needs and wants and ensuring we remain focused on working together to keep Bedfordshire safe. I would like to express my gratitude to my predecessor, Cllr Paul Duckett, for all his hard work and dedication to the Bedfordshire Fire and Rescue Service."
The new Vice-Chair, Liberal Democrat Councillor Michael Headley from Bedford Borough Council, brings a wealth of experience to the role, having served on the Authority for 14 years.
Councillor Headley added: "I'm delighted to be appointed as Vice-Chair of the Fire and Rescue Authority. Having served on this authority for many years, I am looking forward to working closely with the new chair and the chief fire officer to tackle the challenges that lie ahead and continue the highly regarded work of the fire and rescue service here in Bedfordshire."
Chief Fire Officer, Andy Hopkinson said "I am delighted to welcome Councillor Burnett and Councillor Headley to their new roles and look forward to working with them and the other members of the Fire and Rescue Authority to further develop the wide range of services we provide to our local communities."