Cadets visit local Luton Madina Masjid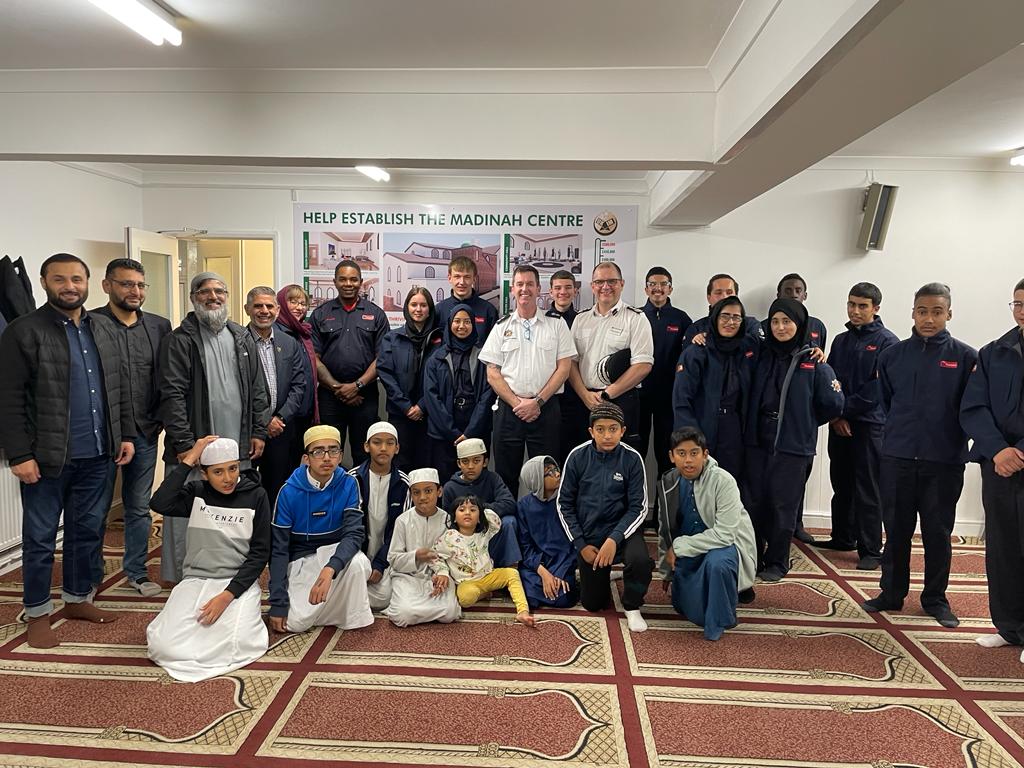 On Tuesday (17 October) evening, Luton cadets visited the UKIM Madina Masjid, in Oak Road, to engage with the local community of all ages, particularly younger people, and to answer any questions or resolve any misunderstandings relating to fire service responsibilities, recruitment and fire safety.
Organised by Suzanne Tomlinson, Luton Cadet Leader, this was a great chance for cadets to share their own interpretations of Bedfordshire Fire and Rescue Service. 
She explained: "They provided excellent insight into recruitment and helped to break down stigmas and offer their own insight into how equality and diversity within the Service has made broad steps over the last 50 years. The cadets were powerful champions of the Service and described how being a cadet has improved their lives and helped them to grow as individuals.
"The Service also received a presentation given by the mosque leaders, who were very welcoming and keen for further partnership working in the future, such as for charity fundraising. Members of the mosque were keen to engage with us on subjects such as home fire safety visits and recruitment, which was great to see."
Chief Fire Officer Andy Hopkinson also popped by the event, and added: "The work the fire service does in the community is vital to our overall mission of working together to make Bedfordshire safer. The cadets did a fantastic job on this night and I look forward to hearing more about how we work with the mosque in the future."