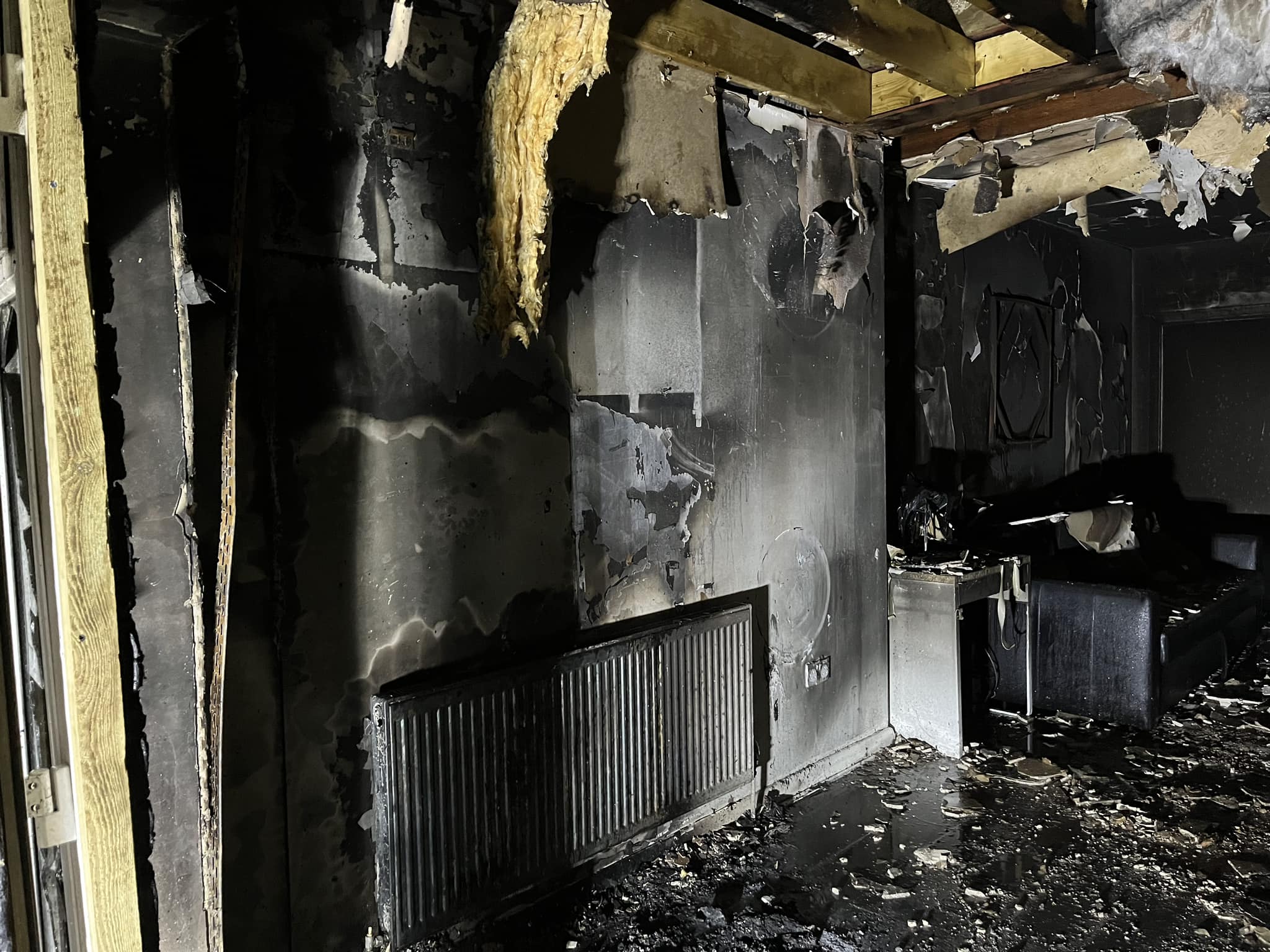 The popularity of electric vehicles such as e-scooters and e-bikes has grown in recent years, as people look for more cost-effective forms of transport.
These battery powered vehicles can be charged at home using plug-in chargers, much like charging a mobile phone. The batteries are powered by lithium-ion which is a relatively new form of technology that isn't as regulated as some others.
The fire risk that lithium-ion batteries pose to a home is only really a concern if the battery has a flawed design, low-quality components or poor charging hardware. Lithium-ion batteries have frequently been known to overheat and can lead to catastrophic failure. Even if a fire is extinguished, it is common for the fire to start again.
A report by Electrical Safety First states "There is growing concern over the rise in fatalities, injuries and devastating fires from electric bikes (e-bikes) and electric scooters (e-scooters). Tragically, in the first three months of 2023 alone, fires from lithium-ion batteries used to power these devices had already taken four lives in the UK, left others hospitalised or seriously injured and caused extensive damage to property."
Incidents often occur when an e-scooter or e-bike that has been purchased from a dealer that has not applied the same vigorous testing as a more reputable one. These batteries may be more prone to over heating particularly if left charging after they are fully charged.
How to stay safe
Buy e-bikes, e-scooters and chargers and batteries from reputable retailers.
Register your product with the manufacturer to validate any warranties – batteries are usually included in warranties. Registering makes it easier for manufacturers to contact you in the event of safety or recall information.
Avoid storing or charging e-bikes and e-scooters on escape routes or in communal areas of a multi occupied building. If there's a fire, it can affect people's ability to escape.
Follow the manufacturer's instructions when charging and always unplug your charger when it's finished charging.
Ensure you have working smoke alarms. If you charge or store your e-bike or e-scooter in a garage or kitchen ensure you install detection, we recommend heat alarms rather smoke detectors for these areas.
For more information visit bedsfire.gov.uk.