Gaining 'skills for life'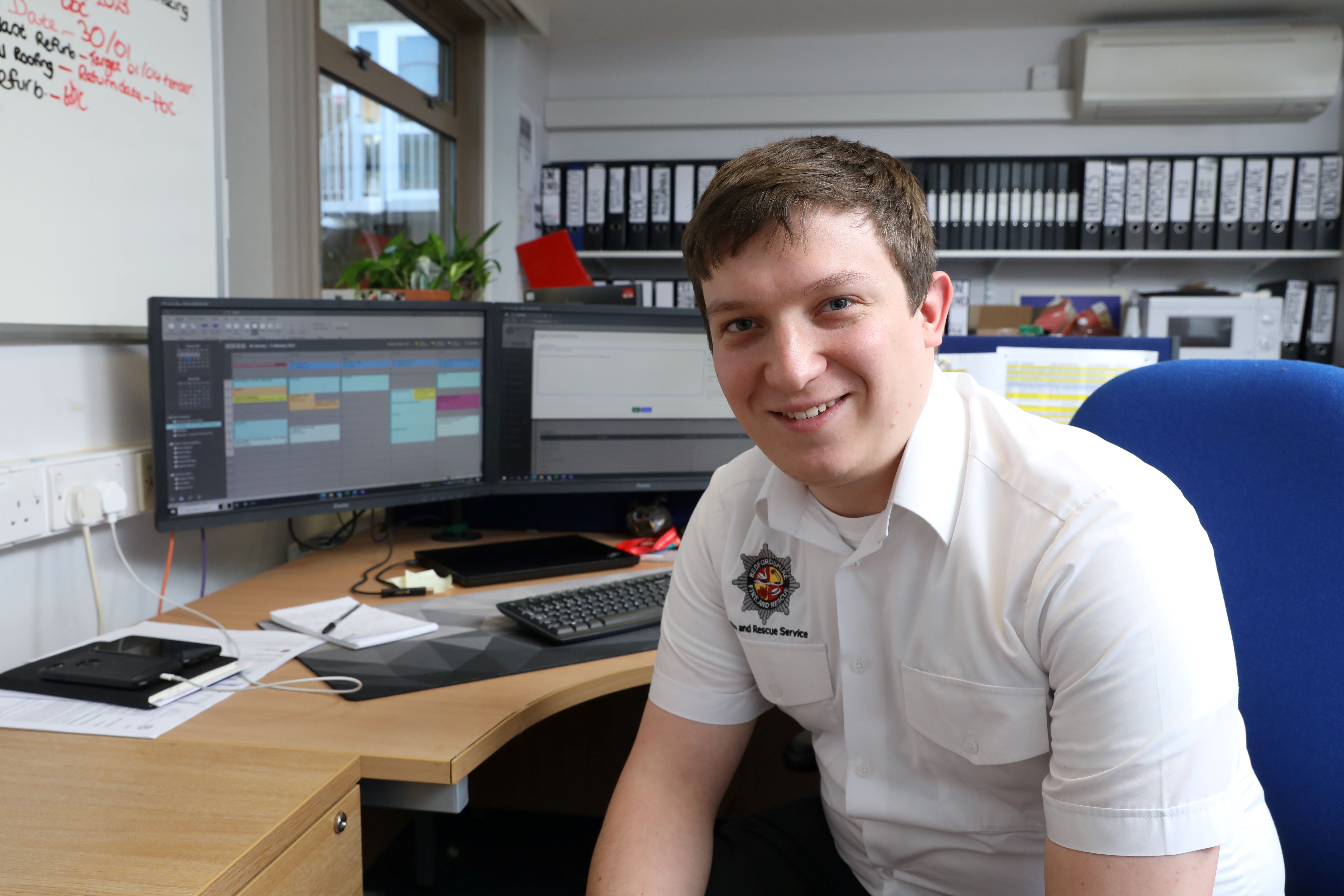 This week is the 16th National Apprenticeship Week, the annual week-long celebration of apprenticeships (6th -12th February).
In support we are taking the opportunity to shine a light on the positive impact that apprenticeships make to individuals, the wider economy and to us as a Service.
The theme for the week is 'Skills for Life'. The week will reflect on how apprenticeships can help individuals to develop the skills and knowledge required for a rewarding career and help organisations to develop a talented workforce that is equipped with skills for the future.
Our trainee Firefighters take part in an apprenticeship scheme which takes 18 months to complete. This apprenticeship provides the knowledge, skills and behaviours required to be a firefighter. It equips recruits with the skills to respond to emergency incidents as well as undertake community safety activities which contribute to the delivery of protection, prevention and response services to the community, ensuring they have the tools to save and protect life, property and the environment.
We also provide apprenticeships in other departments within the Service including Finance, ICT, Workshops and Property Services. Aaron Fuller is an apprentice in our Property Services department.
Talking about his apprenticeship he said: "I am going in to my fifth year at the Fire Service, I have always been interested in working within the emergency services and the training I am receiving is excellent.
"I would say that in terms of how my apprenticeship is helping me gain skills for life, one of these would definitely be balancing work and college requirements and ensuring I meet deadlines and manage my time effectively. This is sure to be something I experience throughout my career and personal life.
"I love that no two days are the same, with a lot of varied work and experiences taking place. My area of responsibility has expanded exponentially as I develop my skills and knowledge on a daily basis. These skills will be valuable to me throughout my life and allow me to continuously develop in the future".
Assistant Chief Fire Officer, Alison Kibblewhite said: "Our apprenticeships schemes are a great avenue into a long and rewarding career. It provides young people in the local area with great opportunities to enter the job market at the start of their careers.
"Our apprentices are learning on the job, gaining new skills and bringing fresh ideas to the Service, ensuring that we are always striving to work smarter to provide an excellent service to the people of Bedfordshire.
"We will continue to support and explore apprenticeship opportunities across all departments within the Service".