Third drowning in Bedford shows public could be requesting the wrong emergency service when dialling 999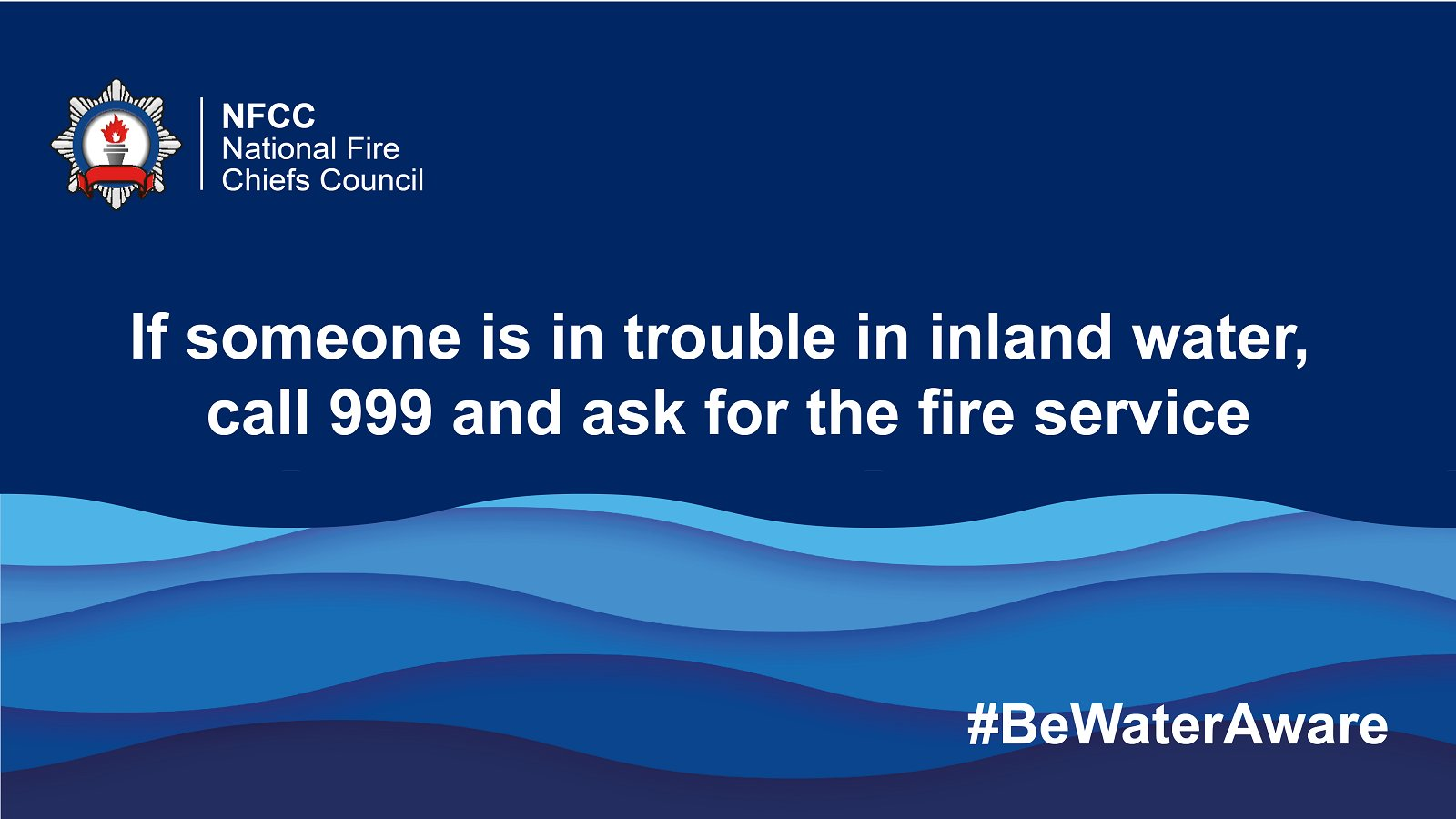 Bedfordshire Fire and Rescue Service, along with Bedfordshire Police and East of England Ambulance Service, are saddened by the death of an individual who drowned in Cardington lock in Bedford on Friday evening (16/06). The young man was 18 years of age and was playing with friends in the water during the hot weather.
Members of the public around him rightly phoned 999 for help once they realised that he was in trouble. Emergency Services arrived on scene and were able to successfully revive him but sadly he passed away in hospital later that day. This comes weeks after the deaths of two women who drowned in Kempston weir whilst canoeing.
We are appealing to the public to remember the importance of acting as quickly as possible when someone could be drowning. This means calling 999 immediately and asking for the Fire Service if in-land (not at the coast). Any delay to the Fire Service's arrival could be the difference between life and death.
Group Commander, Robert Hulatt said, 'when someone is in trouble within the water, every second counts. The fire service is trained and equipped to respond and effect rescue at water related incidents, therefore fast deployment of our water rescue resources is crucial. Calling our partner emergency services will of course lead to the Fire Service deployment, however vital time could be lost. If you see someone in trouble within the water do not attempt to get into the water to rescue them yourself, call 999 ask for the Fire Service and then stay at the location and await our attendance'.
As the warm weather is likely to continue, Bedfordshire's emergency services foresee more activity in around open water over the summer. This is why they are asking the public this week during Drowning Prevention Week to share this information with friends and family to save a life: If you see someone in trouble in the water, call 999 for the Fire Service.