What to do after a fire in your home.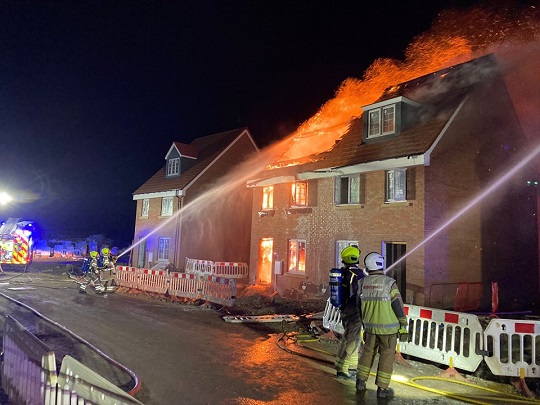 If you have been unlucky enough to suffer from a fire in your property ...
Once it has been extinguished we will thoroughly examine the affected building and advise you of any apparent structural or other defects.
You should contact your insurance company immediately, they will be able to assist you in making your property secure and in recovering any costs.
If the building is considered unsafe by the emergency services
We will inform the local council's building control officer. 
Public access may be fenced off and the building repairs left to  you. 
We may shore up or demolish the property to avoid danger to the public.
If you can't live in your home after a fire
Try to arrange temporary accommodation with relatives or  friends. 
Contact your local authority housing office (or ask us or police to do this for you when those offices are closed). 
Contact your local social security office for short term financial assistance. 
When the emergency services leave
When the emergency services leave, you are responsible for the security of your property. Your insurers will expect you to make sure your home is still secure. 
Remove all valuables from the property if it is safe to do so and close all doors and windows. 
If windows and doors need boarding up, contact your local authority if you are a council tenant. 
Owners or private tenants should contact a 24 hour glazier. Contact  details can be found online or using publications like the Yellow Pages.
Inform the police if you leave the property before it is secure, explaining any arrangements made with contractors. 
You will probably be charged for most of these services, but you may be able to claim through your home insurance. 
What to do next
Contact your insurance company as soon as possible.
Contact gas, electricity and water suppliers.
Don't be tempted to switch any gas, electricity or water supply on if they have been turned off.
Get utility supplies and installations checked and repaired by a qualified person.