Get out, Stay out, Call 999.
What to do if there's a fire in your home.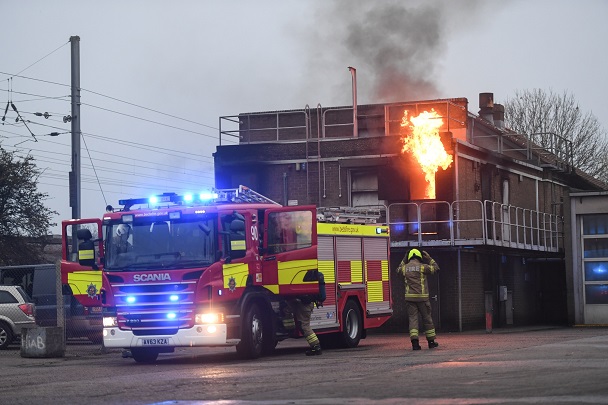 1. Get out
Let everyone in the house know about the fire, shout and get everyone together. Follow your escape route as quickly as you can and do not take anything with you including valuables or pets.
If you can, close doors behind you. This will reduce the spread of the fire
Before you open any doors, feel them with the back of your hand, if they are warm, don't open them. The fire is likely to be on the other side
If there is a group of you, stay together if you can.
2. Stay out
Never go back into the building. 
Find somewhere safe to wait. 
If there is someone still inside, wait for the fire and rescue service to arrive. You can tell them about the person and they will be able to find them quicker than you. 
If you go back into the building, you will slow down the firefighters' efforts to rescue anyone else missing, as well as putting your own life in danger.
3. Call 999 for the fire service
Try to stay calm and give the control operator exact address. If you have the what3words app, this will help them to pinpoint your exact location.
Teaching kids about what to do if there is a fire
If you have kids, watch this video with them to teach them about fire safety in the home and when to get out, stay out and call 999.