In recent years there have been a number of flooding incidents across Bedfordshire caused by flash floods and smaller streams and rivers bursting their banks.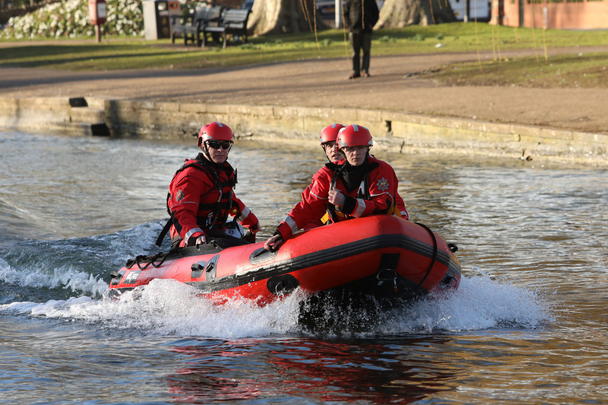 Prepare now, not when it starts raining
Flash flooding can occur almost anywhere in the county following heavy rainfall. We're asking people to prepare themselves in case we have heavy rain or snow this winter. Taking a few simple steps now can prevent your home being flooded and help protect your family.
Sign up for flood warnings
This is very simple and you can choose how you receive warnings - on your phone, by email or by text message. All you need to do is visit the Environment Agency's website and provide the address you want alerts for, a phone number you can be contacted on day or night and an email address.
Have adequate and appropriate insurance
Check that you have new for old cover and that your items are correctly valued.
Bedfordshire do not normally supply sandbags to householders whose properties are being flooded or are in danger of being flooded. Government advice is that householders should make their own preparations for protecting their property from flooding and there is now a considerable range of modern flood protection products available to purchase. The National Flood Forum's Blue Pages Directory gives details of many such products.
If there's a flood warning
Move valuable items and documents upstairs. If your property is in imminent danger of being flooded deploy your flood defenses or make temporary sandbags by filling compost bags or similar bags to divert the water from the entrance points into your home. You can also use plastic carrier bags filled with driveway gravel or plastic sheeting weighed down with bricks.
The local radio stations will be giving up to date information and weather updates. Avoid contact with flood water if at all possible and if you do, wash your hands regularly. You should stay in your homes unless told by the Emergency Services to leave, if we tell you to evacuate then do so. If your family will be in separate locations during the day, at work or at school, think of a common location you can meet up if you need to leave you home.