Station Manager Transfers
and Station Manager (Control)
If you are an operational firefighter or middle manager looking for a leadership opportunity in a fire and rescue service with a great reputation and a strong track record of visible leadership and delivering positive outcomes for our communities then Bedfordshire could be for you.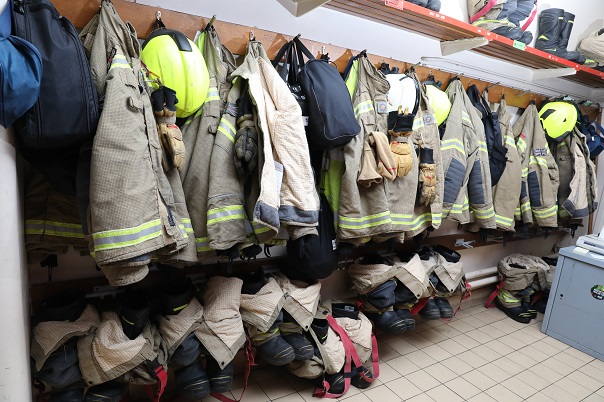 Applications are invited from
 Substantive and competent Station Commanders who are working a Wholetime Duty System, and who are currently serving with a UK Fire Authority, holding an Incident Command Level 2 or equivalent qualification and a nationally accredited light vehicle blue light response qualification to transfer to Bedfordshire Fire and Rescue Service onto a flexi duty system.
 Substantive and competent Station Commanders Control, who are currently serving with a UK Fire Authority to transfer to Bedfordshire Fire and Rescue Service onto a control duty system.  The role would align to the nine day fortnight working pattern.
 Applicants must be able to demonstrate on the application form that they meet all the essential criteria on the relevant personnel specification.
 We are looking for individuals who possess the following personal qualities: 
Keen to contribute to a safer community
Committed to equality and fairness
An understanding of their role with regards to health, safety and welfare.
Motivated
Effective team member
Effective and confident communicator
Flexible and enthusiastic approach to undertaking new initiatives.
 Applicants must also demonstrate our Service values.
 Successful candidates will be required to serve at any community fire station in the Service or within our Control at Headquarters, Kempston as applicable to the post.
 The operational Station Commander role is conditioned to a locally agreed Flexible Duty System (FDS) and the postholder will need to provide a suitable cover base location agreed with the Chief Fire Officer when on call.
 You will be required to gain Disclosure & Barring Service (DBS) clearance and pass a Service Medical before appointment will be offered.
 Bedfordshire Fire and Rescue Service is an equal opportunities employer that welcomes applications from all sections of the community.
 Bedfordshire Fire and Rescue Service's recruitment and selection procedures reflect our commitment to safeguarding and promoting the welfare of Adults, Children and Young People and all staff and volunteers are expected to share this commitment.
 Our selection process includes an interview, and an Level 2 Incident Command assessment, and these take place at regular stages through the year.  Shortlisted applicants will be contacted with details and dates.
 Successful applicants will be required to undertake a probationary period of 6 months and will also be required to satisfactorily complete an Acknowledgement of Skills Programme.
 Salary in line with National payscales.  Those conditioned to the flexible duty system will receive the 20% flexible duty supplement to basic salary.
 An application form together with Station Manager Applicant Pack - On Transfer can be found below. 
Completed application forms should be submitted to us at recruitment@bedsfire.gov.uk