Become a Wholetime Firefighter
Applications for Wholetime Firefighters are currently closed. We encourage you to register your interest for recruitment opening 19th June 2023.
Please note that CVs will not be accepted, online application forms only!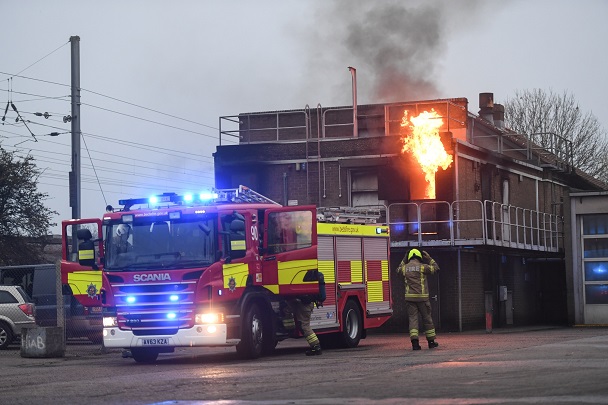 Wholetime Applications Open 19 June 2023
Register your interest now so you don't miss out!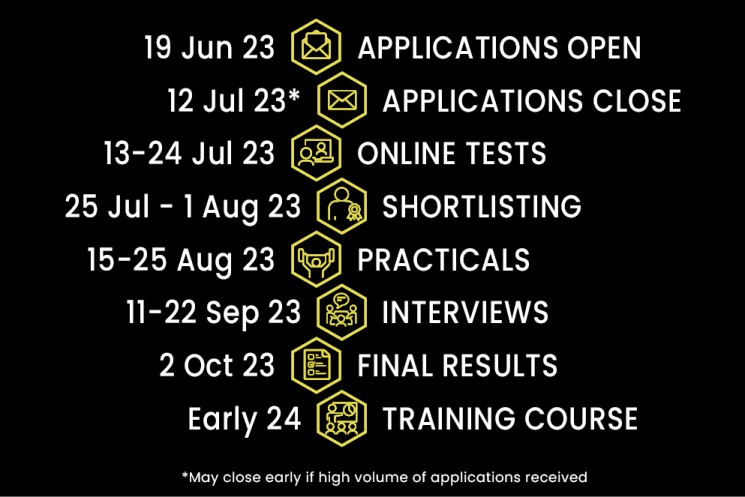 You will start your career with us on a salary of £27,178 which will then rise to £28,310 upon completion of basic training after 14 weeks. After your initial training, you will then continue to develop your skills. Once competent, your annual salary will rise to £36,226.
Bedfordshire Fire and Rescue Service is one of the very few services that work on a 24hr- on, 72hr- off shift rotation. This means that wholetime firefighters work a 24-hour shift on station, followed by a 3 day (72 hours) rest period.
The role of a wholetime firefighter
Our wholetime firefighters are highly trained in responding to fires, water rescues, road traffic collisions and a variety of other incidents. All new recruits follow a comprehensive 14-week training programme which fully equips them with the specialist skills required for this role.
Each wholetime station specialises in a different area of emergency response, such as water-related rescues, hazardous material contamination, through to animal rescue.
"No two days are the same when working as a wholetime firefighter. There's nothing like the feeling of going out the doors when the bells go down and the anticipation of what the incident will be." - Stuart Auger, Head of Response.
The role of a modern day firefighter is very broad based. It's more than putting out fires and rescuing cats stuck up a tree! Our firefighters protect the community, inspire young minds, educate people to keep them safe and excel by being a role model for future generations.
An increasing part of the Firefighters role is to encourage a safer community by preventing fires and emergencies before they happen and to make sure people understand the risks of fire and what they can do to protect themselves.
Firefighters take part in activities such as:
•             Giving talks to schools;
•             Visiting community groups;
•             Fitting smoke detectors in homes;
•             Advising homeowners on protecting their properties from fire risks;
•             Working with youth and vulnerable people.
Firefighters therefore use a range of communication skills and have regular contact with all sections of the community. 
The first step to becoming a firefighter starts with our online application form. This is where you fill in your personal details and explain how you meet the eligibility criteria.
You must fully complete all sections before submitting the application, it is important you complete the availability section accurately.  The application form provided is the only accepted format of application; therefore please do not email a CV or covering letter with your application.
If you have any questions or queries about the application form please email recruitment@bedsfire.gov.uk.
This stage involves completing two timed assessments, you will require internet access from a computer to complete the assessments.  You will be emailed a link to complete the assessments from our provider SHL, please check your junk mail as these emails sometimes end up in there.
The two tests are as follows - 
Verbal Reasoning Verbal tests are designed to measure your ability to understand written information and to evaluate arguments about this information. 
Calculation Calculation tests are designed to assess your understanding of mathematical equations and your ability to solve problems.
Extra time can be added if a candidate has special requirements.  These should be identified on application in order to assist making the appropriate arrangements. Statements should be submitted to recruitment@bedsfire.gov.uk  
Practice tests are available here 
Hints and tips 
It is a time bound test so ensure that you have no distractions whiles completing the test.
Ensure you complete the practice tests first 
If the test freezes, contact the recruitment team immediately or in the morning if you have done the test late at night. 
Ideally use a computer to carry out the test 
Ensure that you have a pen, paper and calculator to hand when you complete the test
Ensure you are in a quiet room/area away from distractions
Consider completing the two tests at separate times
If you are successful at this stage of the process your application will be passed for an eligibility assessment. 
Practical Assessments
Step Three
The next stage of the process is to invite successful applicants to a practical assessment session. Each session will take approximately 1.5 hours to complete. 
The role of a firefighter is physically demanding and so it is important for us to assess your ability to handle the situations and challenges you will face.   
Once you have arrived and signed in you will receive a briefing. For the assessments you will be wearing full fire kit including helmet, tunic, leggings, boots and gloves. You will begin the session by completing a warm up before undertaking the practical tests. There will be 7 practical assessments. These will include:
Ladder Climb - This aims to test your confidence with heights.
Casualty Evacuation - This aims to test your upper and lower body strength as well as your co-ordination.
Ladder Lift - This aims to test your upper and lower body strength as well as your co-ordination. 
Confined Space - Working in enclosed spaces is sometimes required when working as a firefighter. This test is designed to test your confidence, agility and stamina working in these conditions.
Equipment Assembly - This test is designed to assess your manual dexterity and co-ordination.
Equipment Carry - This aims to test your upper and lower body strength as well as your co-ordination. 
Ladder Extension – This test aims to test your upper body strength and your co-ordination. 
Upon successfully passing the practical tests you will be invited to attend an interview.  
Applicants will undertake a structured interview based on the firefighter job description and person specification.  The interview will last for approximately one hour.
A preparation booklet will be emailed to you when you are invited to this stage.
Medical & Fitness Tests
Step Five
Medical
We need you to take a full medical assessment prior to joining us. We will need you to meet the nationally agreed health and fitness standards for the physically demanding and potentially hazardous role of a firefighter and to ensure the safety of yourself and others.
The tests that will be completed on the day will include:
A check of your blood pressure and pulse
Checks of your height, weight and body mass index
A hearing test
A vision test 
A test of your lung function
A drugs and alcohol test
Fitness Test
The aerobic fitness test will comprise of undertaking the Chester Treadmill Walk test.  More information can be found here. You must complete this 12 minute test to achieve an aerobic fitness level of 42 VO2 max.
Pre-Employment Checks
Step Six
You're almost there! We will now need to check your references.  We will also need to carry out an enhanced check under the Disclosure and Barring Service and complete a DVLA check. These checks will be carried out by the HR team.
If these clearances are deemed satisfactory at all of these areas you will be offered a place on the training course subject to there being a place available.
You have made it! You will now begin initial modular training course to become a firefighter. Further details of what this training will involve are detailed below:
Pumps and ladders
Breathing apparatus and fire behaviour
Road traffic collision
Trauma care
Hazardous materials
Specialist rescue
The course will be over a 14-week period involving a variety of day and evening sessions. Further information regarding the next on-call modular course can be requested from Recruitment.