Despite the undoubtable benefits of electrifying our transport fleet – from reduced air pollution to enabling us to achieve the essential net-zero targets – among the EV community there is a growing sense of concern about the dangers and apparent spontaneity of EV fires. When it comes to electric scooters, we have also seen a huge rise in the popularity of e-scooter use by members of the public.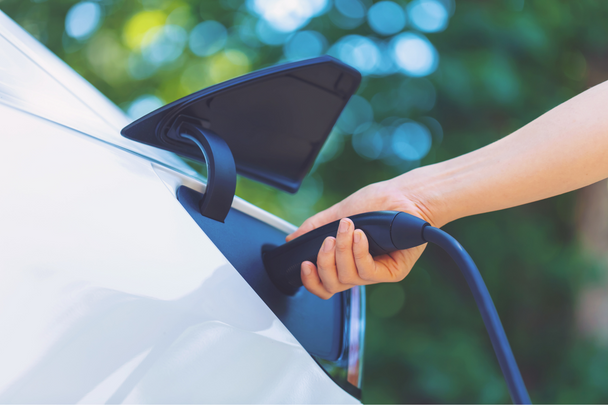 Causes of an electric vehicle fire
Electric vehicles are powered most commonly by a rechargeable lithium-ion battery. The first lithium-ion battery was invented in the 1990s and it was used to power a car in the early 2000s.
In comparison, petrol and diesel vehicles have been around for well over 100 years, so comparatively we are yet to obtain the same data and understanding when it comes to product safety.
Fundamentally, electric vehicles are extremely safe, but the main danger occurs when the lithium-ion battery is damaged, which might happen if it is exposed to extreme heat or something penetrates the battery cell wall.
How often do they occur?
Although these fires do present a real danger, fortunately for us they remain very rare.
Data obtained by Air Quality News through a Freedom of Information (FOI) request revealed that in 2019 the London Fire Brigade dealt with just 54 electric vehicle fires compared to 1,898 petrol and diesel fires.
Although these fires remain rare, when they do occur, they can be extremely dangerous.
During an electric vehicle fire, over 100 organic chemicals are generated, including some incredibly toxic gases such as carbon monoxide and hydrogen cyanide – both of which are fatal to humans.
E-Scooters
If you are looking to purchase an electric scooter, make sure you adhere to the following guidance:
Buy from a reputable retailer – if the price is too good to be true it probably is!
Refer to the manufacturers guidance on charging and storing
Always charge during the day when you are at home
Always unplug after use
Register electrical items at https://www.registermyappliance.org.uk/
Avoid storing, using or charging batteries at very high or low temperatures
Protect batteries against being damaged – that's crushed, punctured or immersed in water
Do not over charge your product - once your item is fully charged, disconnect it and turn the charger off