Find out how to stay safe at Christmas. Don't take any risks that could mean your Christmas is ruined. Follow our top tips.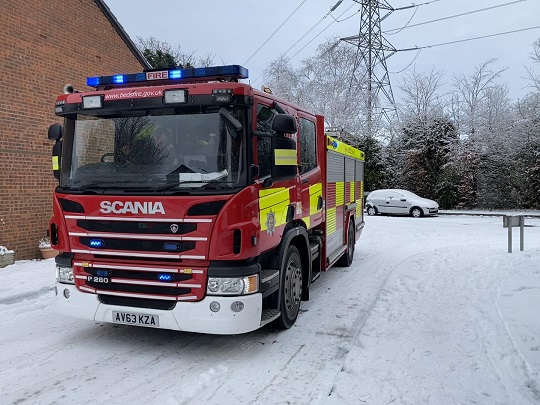 Cooking
Never leave children unattended in the kitchen when something is cooking on the hob. Keep matches and saucepan handles out of reach
Keep tea towels and oven gloves away from the cooker and hobs
Take care if wearing loose clothing that can easily catch fire
Don't get distracted while cooking
It is always best to double check the cooker is off when you have finished cooking
Make sure you leave any alcohol consumption until after the cooking is finished
Electrics
Switch off Christmas lights at night as part of your bedtime routine. If you have a real Christmas tree, water it to prevent it drying out
Make sure you do not overload electrical sockets, check your plugs and wires for signs of damage
Remember Christmas decorations can set alight easily, so don't attach them to lights or heaters
Don't leave electrical styling tools on beds or any other materials that could burn. Use purpose designed devices such as heat resistant mats and always keep them out of the reach of children
Remember to use any electrical goods, including new Christmas gadgets, safely
Candles
Keep candles out of the reach of children and pets
Keep candles away from clothes and hair - if there's any chance you could forget a candle is there and lean across it, put it somewhere else.
Consider using battery operated tea lights instead of traditional candles.
Smoke Alarms
Install some smoke alarms on every level of your home. Check them once a month as a working smoke alarm really does save lives.
If you are a smoker, remember to take extra care if you have been drinking. Alcohol can cause sleepiness.