Our Values and Behaviours
Our Values
We are accountable – We are transparent, trustworthy, and responsible for our actions
We've got your back – Striving to keep us all safe, while being supportive and inclusive
Every contact counts – Making a positive difference each and every time, with respect and professionalism
We dare to be different – We are bold, we welcome challenge, and we are open to innovative ideas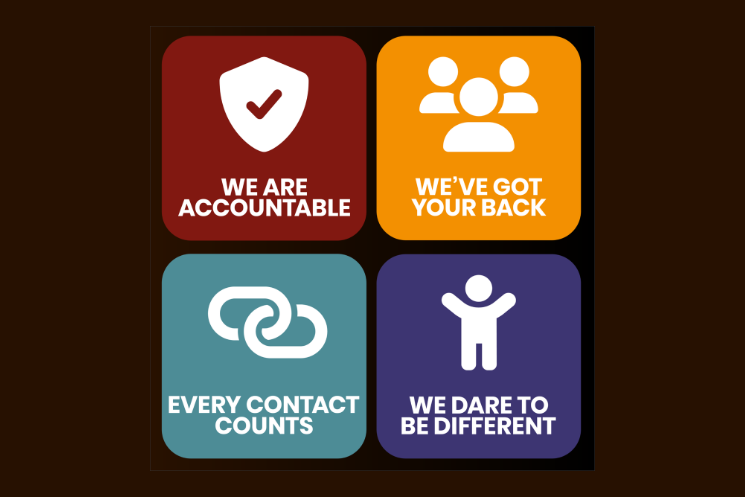 We are a Values led organisation. Our Values are the qualities that we believe are the most important to us, and describe the expectations the public have of us, and that we have of each other. Our values have been developed with our staff and our communities.
We use them every day to influence how we work to achieve our mission and strategic commitments, and to guide the professional behaviours we expect of our staff in everything we do.
We also fully support the National Fire and Rescue Service core values of:
Service to the community

Valuing all our employees

Valuing diversity in the Service and the community

Valuing improvement
The Authority has adopted the national Core Code of Ethics for Fire and Rescue Services in England which was developed in partnership with the National Fire Chiefs Council, Local Government Association, and the Association of Police and Crime Commissioners to support a consistent approach to ethics, including behaviours, by fire and rescue services in England. The diagram over the page shows how the core Code of Ethics maps across to our Values, NFCC Leadership Framework, and our behaviours framework. This approach guides everything we do from strategic planning through to staff appraisals.